Acclaimed Spoken Word Artists visit Cleethorpes
FOUR award-winning poets and performers visit Cleethorpes this month to inspire and support local creative writers.
The 4 Johns are made up of Mike Watts, Peter Knaggs, Matt Nicholson and Jim Higo. Between them they perform nationally and internationally, are published authors, experienced entertainers on the literary, poetry and variety circuit, and have many awards to their names.
They perform together as The 4 Johns and will collectively lead a creative writing workshop on Thursday, May 25 at Cleethorpes Library, supporting attendees to create a new piece of writing under their guidance.
The workshop attendees will then perform their work to an audience at Cleethorpes Library's regular Open Mic event that evening hosted by The 4 Johns.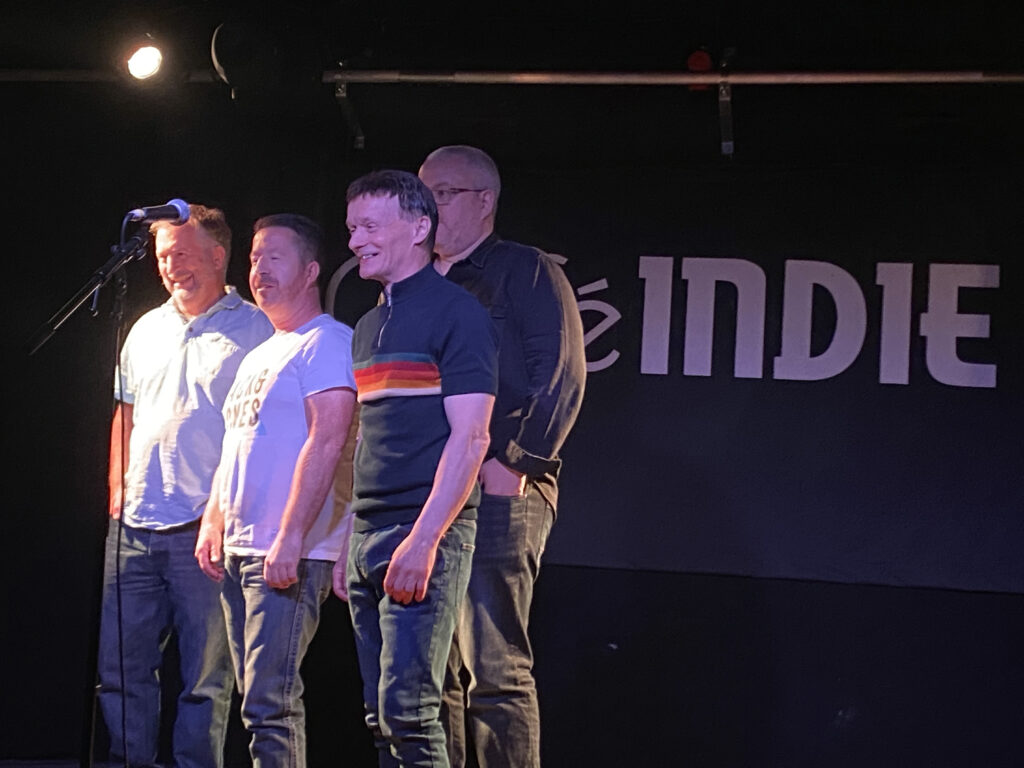 Jim Higo, one of the members of the spoken word super group, said:
"We all love writing, performing and taking our shows out to audiences up and down the country.

"We're looking forward to visiting Cleethorpes, supporting local creatives develop their own writing style, along with giving them some hints and tips on performing their work in public."

The 'Come Let's Hear You Speak' creative writing workshop has a limited number of spaces left. Tickets cost £3 and the workshop takes place from 2pm to 5pm on Thursday, May 25. To attend, places must be booked online at www.lincsinspire.com/albertroom
Those attending the workshop can perform their new work that evening to audiences attending the Open Mic night from 7:30pm, also at Cleethorpes Library.

During the evening, The 4 Johns will treat audiences to a performance excerpt of their new show – That's All We've Got Time For – touring venues from August.
Tickets for the Open Mic night on Thursday, May 25, can be purchased on a first-come basis on the door and cost £3. Doors open at 7pm for a 7:30pm start.
The workshop and Open Mic night are part of a series of creative arts events and activities being brought to audiences in the Albert Room at Cleethorpes Library over a three-year period, funded by The Arts Council.